MEMOJEE FACE CASE
Get creative with your fully personalised Memojee Character Phone Case!
Style EVERYTHING from Hair, Outfits, Accessories and Footwear...
turn your phone case into your fashion avatar
• Slim Case or Tough Case Option Available
• Simple and Sleek Design


• Hard Plastic Snap Case

• High Gloss Finish


UNITED KINGDOM
• Standard Shipping : 3-5 business days (£1.99)
• Express Shipping : 1-3 business days (£3.99)
EUROPE
• Standard Shipping : 3-5 business days (£6.99)
USA & CANADA
• Standard Shipping : 3-5 business days (£8.99)
REST OF WORLD
• Standard Shipping : 5-7 business days (£9.99)
Shipping times are estimates and are calculated after dispatch.
items are dispatched from our UK warehouse and we aim do fulfil
orders within 2 business days after order
-------------------------------------------------------
LATE / LOST ORDERS
Please provide the correct delivery address when placing your order.
We cannot take responsibility for items sent to incorrect addresses.
If orders have exceeded 7 working days please contact
us via email along with order number/name at
hello@memojee.com

We will take a look into the issue and respond accordingly
-------------------------------------------------------
RETURNS
All our products are custom made to order.
We CANNOT accept returns for items that have been custom made
to your specifications, however, if your item is incorrect, damaged or you are
unsatisfied with your product please contact us immediately with via
email with images, order number or name and we will endeavour to
rectify the issue as quick as possible.
All emails regarding returns, replacements and faulty items send to
hello@memojee.com

-------------------------------------------------------

SLIM CASE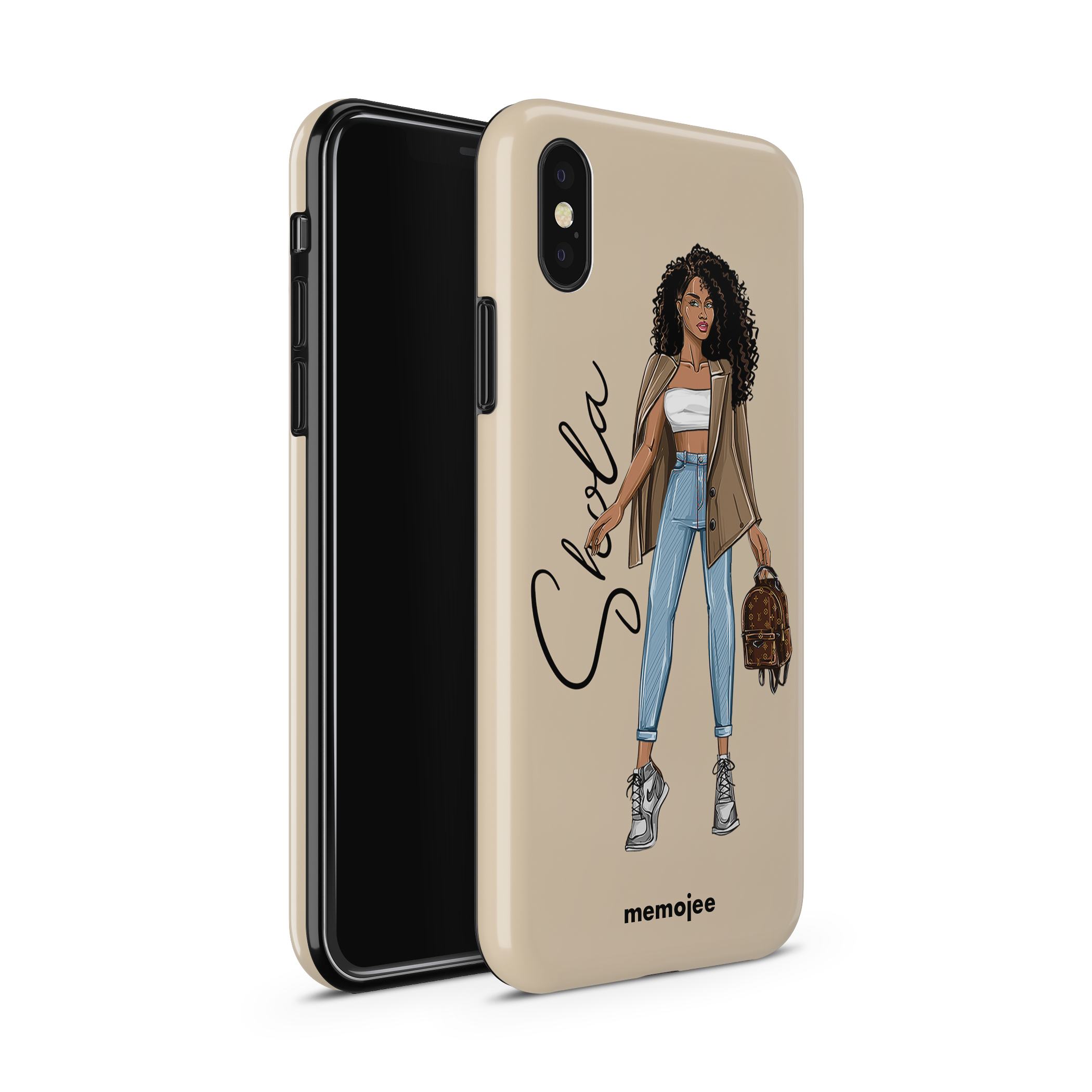 Our slim case is a low profile hard plastic snap case.
This case offers open access to charge ports, volume, power and mute switch.
This case is the closest feel to the original profile of your phone.

TOUGH CASE
(recommended)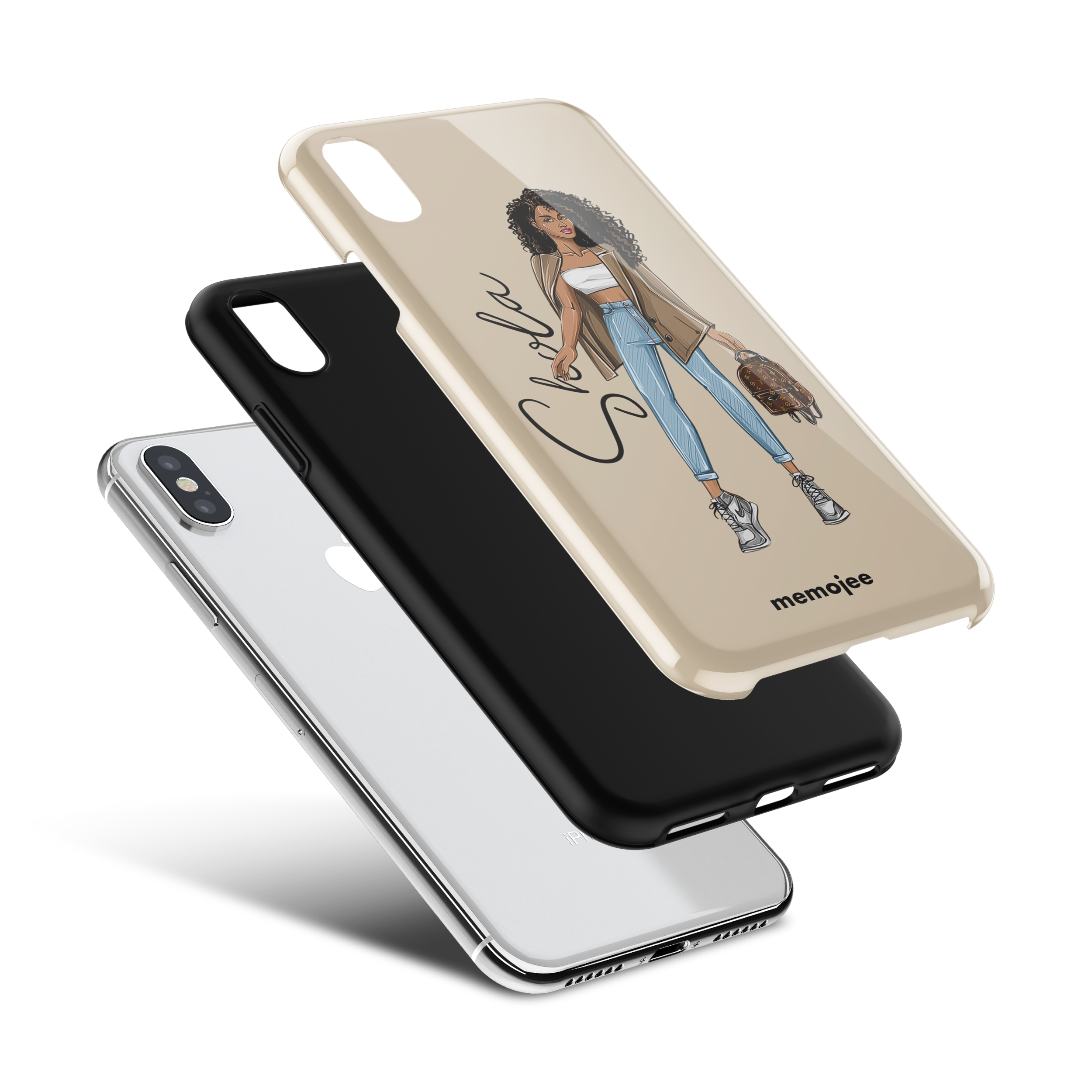 Our Tough Case offers maximum protection of the 2 choices.
With full coverage edge to edge protection and slightly raised front lip
this case offers the best resistance in case of drops.

The Tough Case is a Dual Case system.
First apply the durable rubber insert then firmly 'snap-on' the outer case.
We recommend this case for anyone who wants that extra confidence
protection and safety for their new phone. All ports are still easily accessible
but with the added protection of rubber covering the volume and power buttons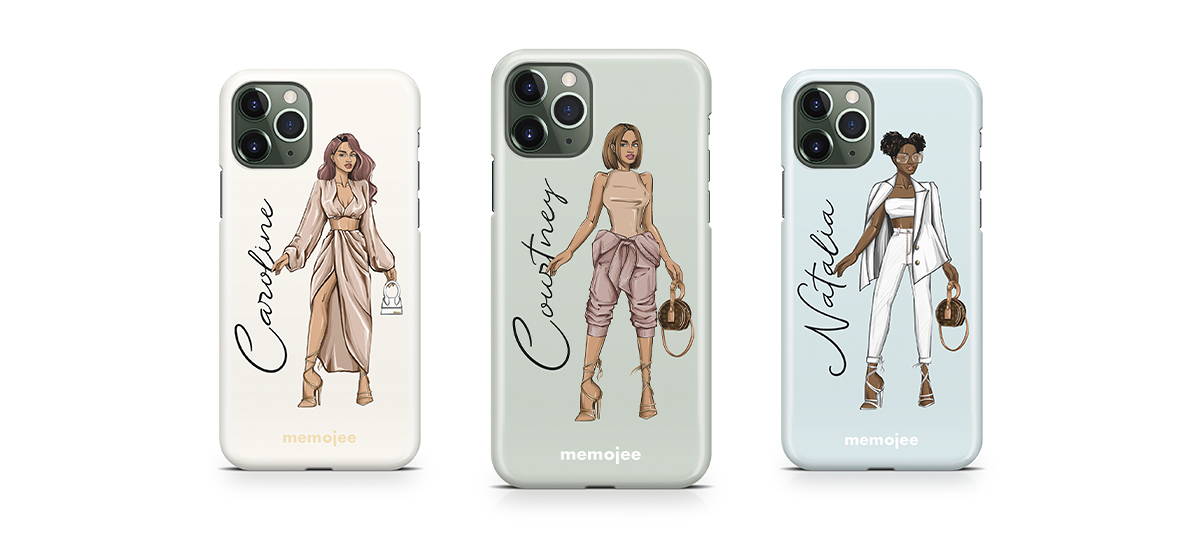 JOIN #MEMOJEE CLUB NOW
Join our Memojee Bae's and be the envy of all your friends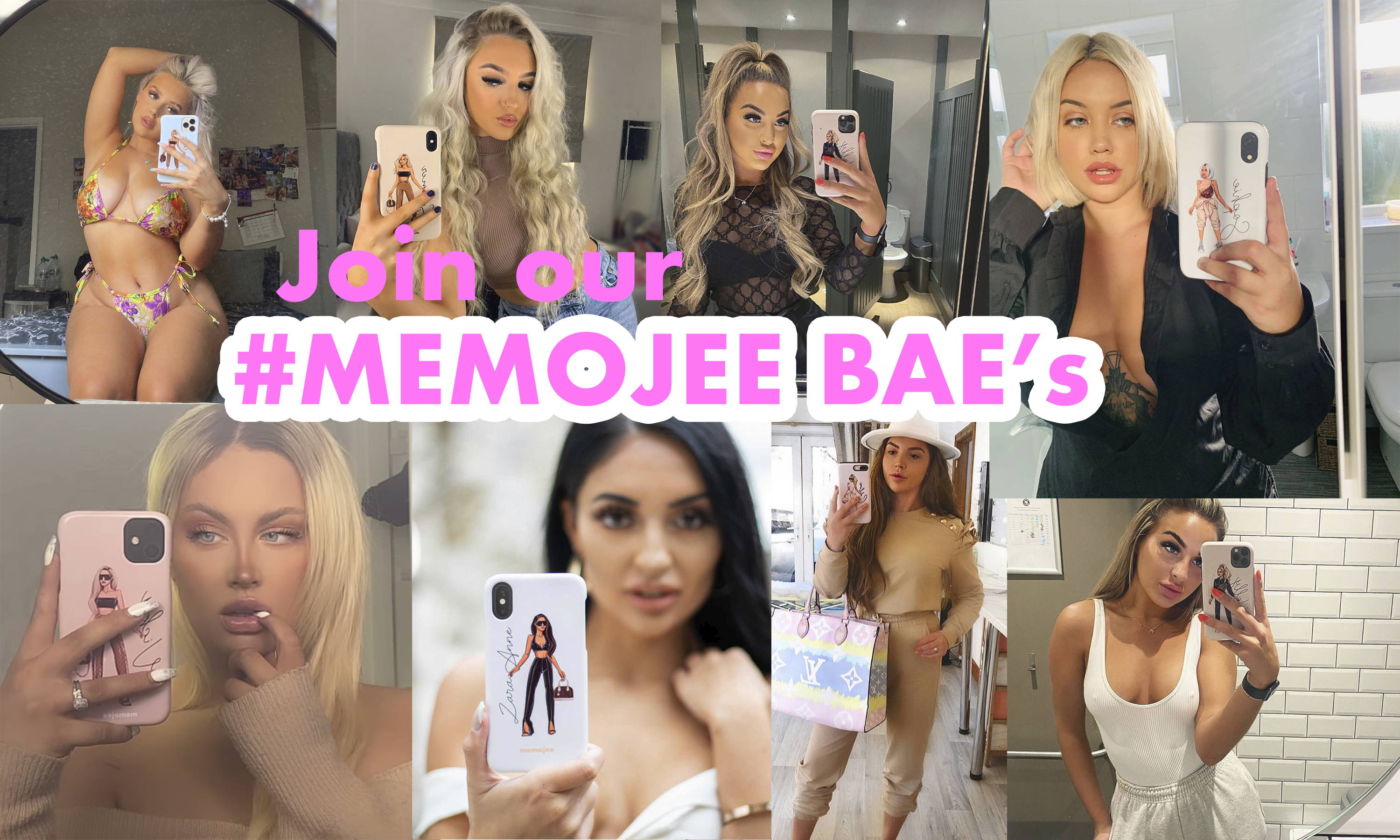 Yes. We ship to almost all countries in the world.
For pricing please select your product and head to checkout. Shipping will be calculated there.
How long does it take to make my Memojee Case?
All Phone Cases are dispatched within 48 hours.
This does not include weekends
How do i create my own Memojee Character?
STEP 1
Choose a product you wish to personalise with your Memojee.
STEP 2
Select the "Create Character" option to start building
your Memojee Character
STEP 3
Select the name and font style you wish to add to your
personalised product then select model or size product options

STEP 4
Head to checkout and let us work our magic!

Do i have to add a name to my case?
If your prefer not to add a personalised name to your Memojee Character please enter N/A or NO NAME in the text box.
We will remove the name section and adjust the size and location of your Memojee Character accordingly